Axebelk Technologies is a innovative web development team since last Eight years now, have the good experience in programming and development. We provide professional web solutions like Web Development, Website Design, eCommerce Development, Web Application Development, Mobile Application Development and Plugin Development.Previously we known as udreamwedesign, now we improved our skills to provide the wide range of services. Like Website Development, Plugin Development, Mobile apps, Web Hosting, Server and securities and more…
Our missions:
Axbelk Technologies always leverage on new technologies with proven development practices to deliver innovative, tangible & cost-effective solutions. Each step is taken with insight focus on the right technology and the estimated results. Our innovation & technology blend ensures quick turnaround time and fast implementation.
Our mission is to understand the needs of our clients and provide them the best web solutions and services in order to ensure maximum competitive advantage for our clients around the world.
Our Methodology
Our Methodology mainly focuses on understanding your needs and helping you to reach your goal in order to ensure maximum c competitive advantage. Our methodology involves the following steps,
Requirement Analysis,
Desgin,
Implementation,
Testing
Evolation,
Axebelk people are its greatest assets. We work closely with you to carefully understand your every need and deliver web solutions that are custom made for you. We always pride ourselves to be a bright, hardworking and amiable team. Axebelk stellar qualities ace workmanship has resulted in creating & maintaining strong client relationships.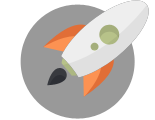 We're Here To Help Your Business Blast Off!
Through Creative Ideas, Innovation & Sheer Determination